Brigade Valencia Master Plan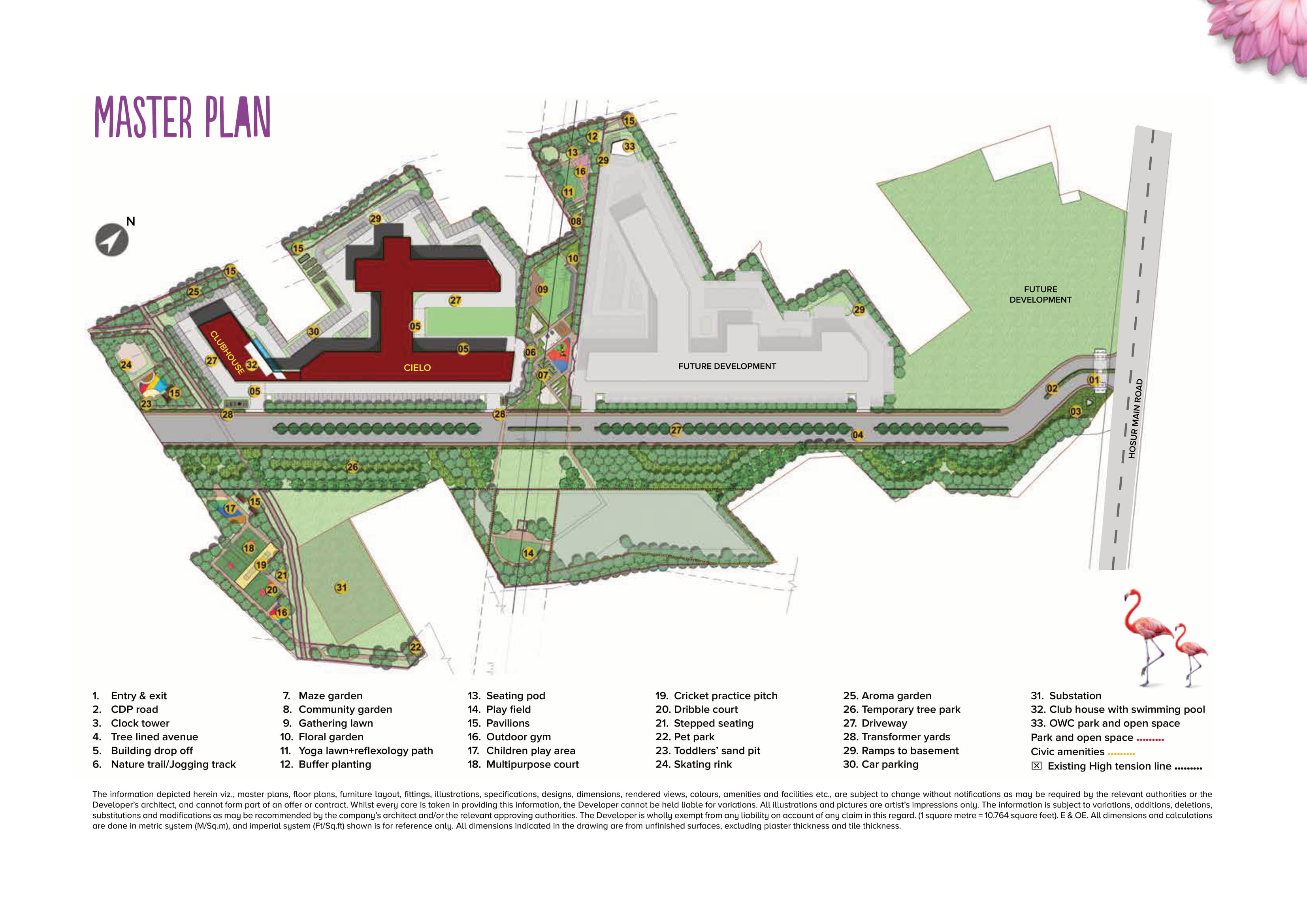 Brigade Valencia is an opulent expanse of a premium residential enclave that the Brigade Group is currently launching. This prestigious builder is well known for its keen focus on and excellence in every development project that it undertakes. In keeping with the developer's promise of high quality, this elite apartment enclave is an ode to high-quality, elegant living.

Brigade Valencia promises spacious, airy, and well-lit living spaces, as well as apartment units with a free flow of energy throughout. These magnificent homes are well-designed, well-planned, and well-built using modern techniques and high-quality materials. Every aspect of the project, from the apartment units to the surroundings, demonstrates the builder's attention to detail.

The apartment enclave is surrounded by verdant, well-landscaped, and pristine surroundings that are designed to be visually appealing. This project will be a seamless blend of technology and modernity with the serenity that comes from being surrounded by greenery. The builder recognizes the value of aesthetics and will incorporate several design elements into the project to improve its visual appeal.

The project will also include a wide range of world-class and elite amenities that have been carefully planned to improve the lives of the residents. Socialization venues will include a luxurious clubhouse, grand party hall, children's play area, and several parks. There will also be sports and fitness amenities such as a swimming pool, outdoor sports courts, and indoor game rooms.

The elite residential units and amenities will all be protected by a 24-hour security force. The enclave will include several security features to ensure the safety of residents at all times. Within the hustle and bustle of Bangalore, Brigade Valencia will provide a much-needed oasis of peace, calm, and beauty for its residents.